Punch needle - the traditional craft for modern makers
Whole Punching is a cosy one stop shop for everything punch needle - from modern beginner punch needle kits and wool rug yarn to monks cloth, tools and punch needle workshops.
Welcoming beginners, experts and everyone in between to embrace a slower-paced, sustainable lifestyle through contemporary craft, providing high quality materials and guidance along the way. All supplied with a friendly service, by Sara, in Coventry.
punch needle supplies: tools, yarn & fabric
Lavor and Oxford punch needle tools for punch needle rug hooking and embroidery
punch needle tools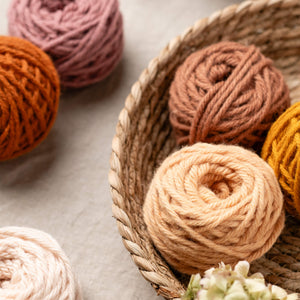 100% wool chunky rug yarn for punch needle
100% wool yarn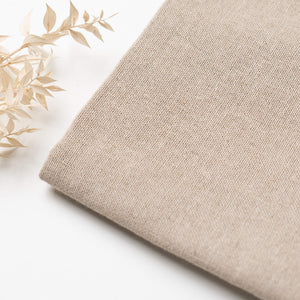 From linen to monks cloth, there's a fabric for every punch needle
punch needle fabric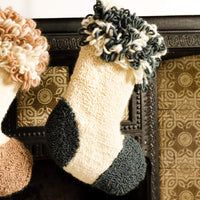 Christmas 2023 delivery
Christmas is coming, the goose is getting fat and there will inevitably be festive postal delays...
Want to make sure gifts for your favourite crafter are delivered on time? Check out the last order and shipping dates. This is especially important for those extra special pre-order items.
Christmas delivery
What is punch needle?
A punch needle is a craft tool invented in the 1880's to speed up rug hooking. Although traditionally used for making rugs, modern uses include cushions, wall hangings and bags. The rhythmic punching is favoured by many for it's relaxing motion. It's the perfect craft for textile or yarn lovers.
Find out more
punch needle tips and tutorials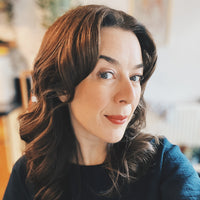 About Whole Punching
Coventry based, cosy one-stop shop for all things punch needle. Sara designs beginner friendly punch needle kits and stocks a wide range of punch needle tools, fabric and yarn. She also loves teaching punch needle workshops throughout the UK. A small, independent craft business, female owned and (often) family run.
Learn more
Punch needle workshop reviews
Sara is so warm and friendly and personable - I felt completely at ease with her straight away. She knows everything there is to know about punch needle and explained it all so clearly, going through each step of the process from setting up to finishing, answering all my questions and providing lots of tips and tricks along the way.

Kristina
This was one of the best workshops I've been too. Sara was a great teacher and I learnt a lot. Sometimes workshops feel really rushed, but this was relaxed, informative and left me wanting get straight into making rugs using the punch needle technique. I'd thoroughly recommend attending Sara's workshops.

Victoria
Sara is a fantastic teacher - approachable, professional and a great communicator. The course was very well structured and we covered a lot of ground in the afternoon without it feeling overwhelming. I now feel confident to choose a design, transfer it onto cloth, prepare a frame and punch needle various shapes.

D